Meshack's call to follow Jesus was an audible one. He heard the strong voice of Molefe burst into his cell every Sunday morning: "Church! Church! Church!" Molefe, like Meshack, was in prison. Before reaching the age of twenty, Meshack had been convicted and imprisoned for behavior he would come to regret.
"Since I was fourteen years old, I was conceited, reckless, irreligious and disobedient," Meshack remembers. "I was on drugs, thinking I was in control of my life. I thought I had it great."
But, as he grew older in age and more rebellious in behavior, Meshack fell into a dark place.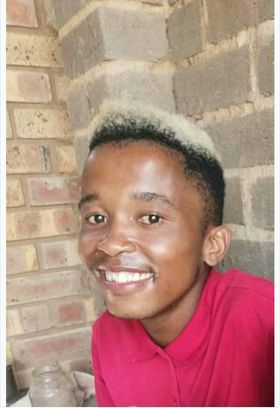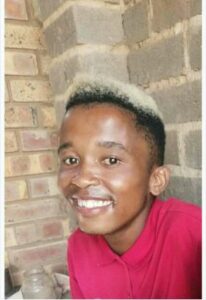 "I cut ties to all my sober friends and my family. . . . Every day revolved around one thing: my plans for getting the money I needed for drugs. I would do anything to get them. . . . I would rob, burglarize, and intrude on people's property."
Even after spending some time in a detention center for delinquent children, Meshack was struggling. Then, in 2015, at just eighteen years old, he was sent to prison.
Meshack felt intense shame and regret, beginning to see his identity only in his crime.
"I would frequently ask myself, 'Why is it me in prison? I am still a child!'," Meshack said.
Fighting off despair, Meshack chose to answer Molefe's Sunday morning call. As it turned out, this choice would be a life-changing one.
"One day, I decided to go to church and receive the word of God," Meshack recalls. "When I arrived, I found there was a chaplain, Pastor Arie, and many other prisoners. I was told, 'You are not here coincidentally, boy. God loves you and He needs you and He has already forgiven you!'"
Pastor Arie helped Meshack enroll as a student at Crossroads South Africa. Equipped with an NIV Bible, his first Crossroads lesson and a flood of prayer, Meshack began to see God at work in his life.
"I was shocked to see what God was doing in me. Making me remain positive at all times. Sharing the Word with fellow students. Guiding me to register at school in prison. When my grandfather came to visit, I would give him my school reports, my certificate of achievement in Tier 1 and the Great Truths of the Bible. He was pleased with me. He didn't believe that it was me who shared the Word of God with him. I told him not to worry, I found God in prison, and He was keeping me safe!"
Due to overcrowding and the rapid spread of COVID-19, Meshack was released from prison in 2020. Thanks to Pastor Arie, he was able to continue his studies with Crossroads.
"Today, I am released. . . . At first, I didn't understand 'why me.' But with Crossroads, God revealed that He was saving me. I would have died if it weren't for my arrest. Many of my old friends have now died because of drugs."
Meshack doesn't claim to fully understand God's plan for his life. He is "still pained" by his criminal record and worries about finding work and building a family. But he is not discouraged: "I must only believe in God. He can make a way where there seems to be no way. . . . I am no longer hiding that I have been in prison. . . . I share my story to encourage people to walk closely with our God."
At least one message, however, rings clearly in Meshack's mind: "I now know that God called me and I heard him. . . . I will never forget what the Lord has done for me."