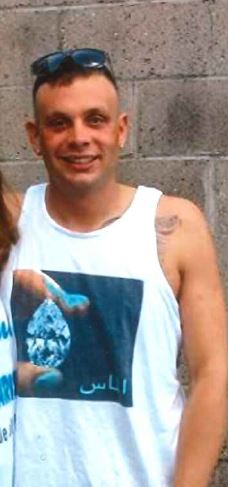 Kyle is in his fourth year in seminary, carrying a 4.0 GPA, while also studying business at Adams State University with a 3.82 GPA. But Kyle's journey to academic success has been a lot different from most scholars' journeys.
When Kyle was seventeen, everything in his life seemed to be set up for a promising future. He was in the National Honor Society. He had a 3.8 GPA at high school and had been accepted to West Point Academy on a wrestling scholarship. He had been baptized and confirmed in a Presbyterian church.
But behind the academic success and polished Christian exterior was a dark secret. Kyle was a drug addict.
His substance abuse slowly derailed his life. He didn't go to West Point, and he failed at college three separate times because of his drug abuse and partying.
After giving up on college, Kyle became a journeyman lineman. "I thought I was doing well for myself. But when my ex-fiancée and I broke up a month before our wedding, I hit rock bottom," he said.
He got mixed up with high-ranking members of a Mexican cartel and was indicted on a conspiracy charge. But Kyle says his incarceration has been a blessing in disguise.
For the first time in his life, Kyle began reading the Bible and getting to know God. He discovered Crossroads Prison Ministries, which helped him grow in his faith.
"Crossroads really got me to dive deeper in the Word of God," he said.
As Kyle grew in his faith, he left behind drugs and rediscovered his passion for academics, leading him to pursue seminary and business studies simultaneously.
He also continues his involvement in the Crossroads mentorship program, learning to follow Jesus more closely through Bible studies and interaction with mentors on the outside.
"I finally realized that it wasn't a woman or a child that was missing in my life, but rather it was Christ," Kyle said. "Now that I have Him, I no longer have that empty feeling inside me. Despite my incarceration, I am now free in Him!"