Crossroads mentors write to prisoners, review their completed Bible studies and answer their questions. They share stories from their own lives and help their students see how God is speaking to them through His Word. In the process, both lives are transformed through studying God's Word together.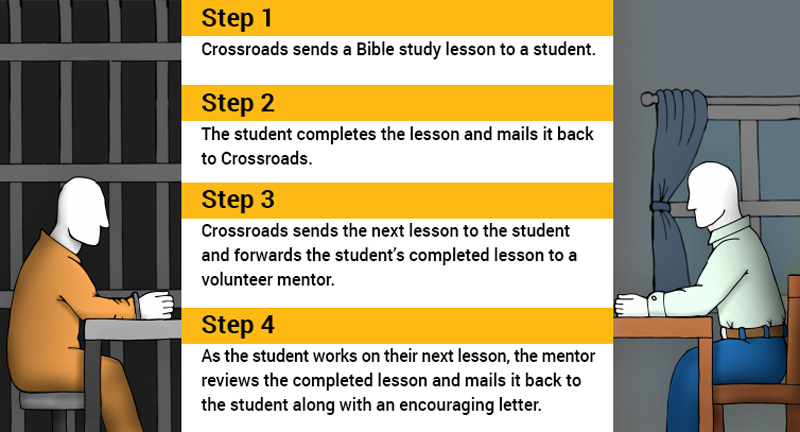 Access to over one hundred Bible study lessons
A certificate of completion and a free book with each course a student finishes
A letter of recommendation (upon request) to the parole board, the student's judge or a prospective employer after they have completed Great Truths of the Bible.