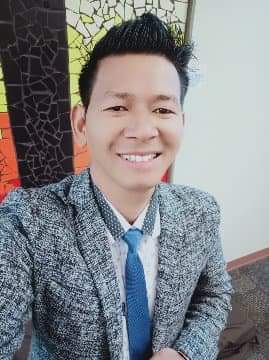 Dhan Lama
Director
PO Box 8975 EPC 1325
Kathmandu, Nepal
Email: dhanlama2020@gmail.com
"We hope that, through Crossroads Prison Ministries, God will transform the nation."
– Dhan Lama, Crossroads Nepal Director
Crossroads Nepal is led by the passionate Pastor Dhan Lama. Dhan's call to come alongside those who are incarcerated grew from seeing the experiences of his brother and brother-in-law, who both spent time in prison. Through his interactions with them, Dhan realized the incredible need for the hope and love of Jesus to be made known in the seventy-four prisons throughout Nepal.
Dhan began corresponding with Paul Tan, director of Crossroads Singapore, who invited Dhan to visit him and learn more about Crossroads. During the visit, Dhan got to witness how Crossroads was conducting Bible studies in halfway houses in Singapore. After receiving training from Paul, Dhan returned to Nepal feeling equipped to run the Crossroads program in his home country.
Dhan quickly recruited twelve formerly incarcerated men and women from various churches to become mentors, and he then established Crossroads Nepal. The mentors ride donated bicycles to the prison to conduct Bible studies. The team is growing and feeling energized by the fruit they are already seeing. "This ministry is changing many people's lives," Dhan said.