CROSSROADS CANADA
Founded in 1998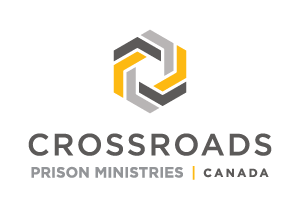 Crossroads Prison Ministries Canada
Email: canada@cpministries.org
Phone:
800-236-1196 ext. 2204
616-236-1196 ext. 2204
PO Box 400
Jarvis, ON
Canada
N0A 1J0
Crossroads Canada Update:
Crossroads remains committed to men and women incarcerated in Canada who want to study the Bible with mentors through correspondence courses. 
 In 2020, the Canadian leadership of the former Crossroads extension center in Canada chose to discontinue the Crossroads program and focus their efforts elsewhere. While this has left Crossroads Canada students and mentors without the structure to correspond at this moment, we have every intention to rectify the situation. 
 Crossroads will build a new framework in Canada to support its mentorship program for people in prison across the country. This new organization will reestablish a platform for mentoring correspondence and Bible study lessons. 
 Crossroads USA will provide administrative and logistical support while the ministry structure in Canada is reestablished. We will work with national leaders in Canada to empower Canadians to lead this effort and will hand off operational and leadership responsibilities to Canadian leadership when it is appropriate to do so. 
 It will take some time to navigate the necessary legal and governmental processes to prepare and establish the new organization. We are committed to acting swiftly but deliberately to reestablish Crossroads Canada.