Crossroads Prison Ministries connects people in prison with volunteer mentors on the outside. These mentors bring hope to people who desperately need it as they write encouraging letters and help their students pursue a relationship with Jesus Christ.
Mentors give of their time to review Bible study lessons from people in prison, write letters to them and pray for them.
Becoming a mentor is as simple as requesting a welcome packet, filling out an application and completing our training process.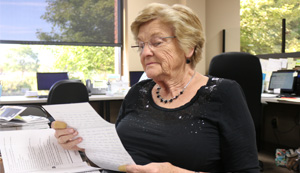 Are you already one of our mentors? On this page, you can report a score, download answer keys, view frequently asked questions and more.